[SET UP discount]Waterproof leather hooded jacket and pants (protector set)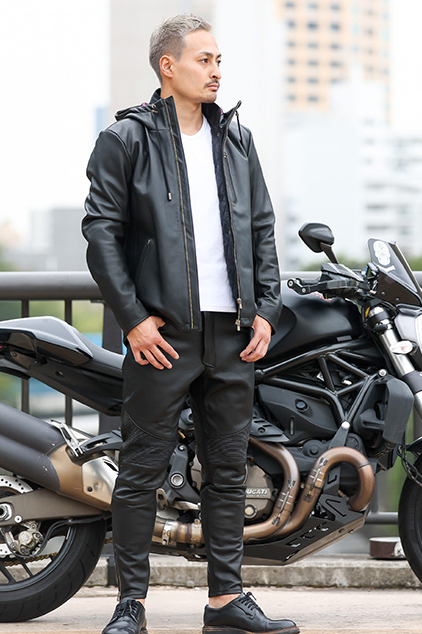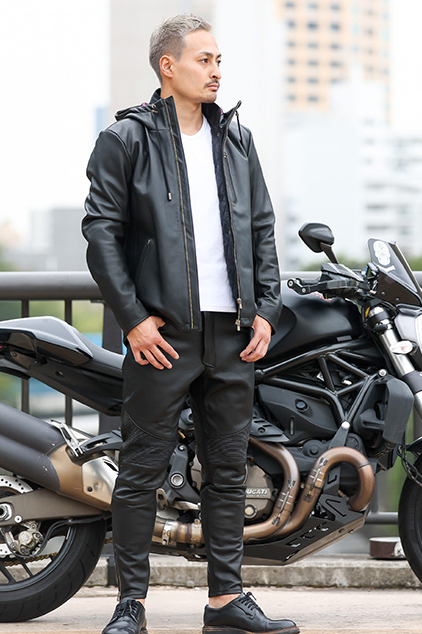 This is a set-up of "Waterproof Leather Hooded Jacket & Pants" planned by our brand. The concept was to achieve both fashion and waterproofness like a high brand.
The fabric is made of strong, military-standard waterproof leather that does not match its appearance. An inner jacket is also included to ensure a certain level of thermal protection. Protectors can also be freely inserted.
This product also comes with a full set of protectors. And we are offering a 15% discount on the set-up.
About product details
Wearing image, size, specification details, etc. For details, see this blog.
Image model wearing size
・Model height:172cm
・Model body weight:65kg
・Model wear size:M
About build-to-order manufacturing
This item is made to order. The production period is about one and a half to two months. (For overseas people, + α for about a month from there)
For more information on build-to-order manufacturing, see this blog.We look forward to hearing from you.