Women's motorcycle clothing, do you have any of these problems?
In many cases, motorcycle clothing is still made for men, and it can be difficult to find products for women that they like.
Many fashionable people prefer to ride motorcycles casually without wearing heavy equipment. It is cool to look stylish and dashing through the streets. However, falling down in light clothing can result in serious injury.
Authentic rider equipment is made of strong materials and is highly durable. However, when you think about wearing it in everyday life, you can't help but notice it in public. For example, when going to a neighborhood convenience store or cafe. It also takes time to put on and take off.
Say goodbye to those worries with Dark's
"CORDURA®︎ Protector Ladies Riders Denim Pants"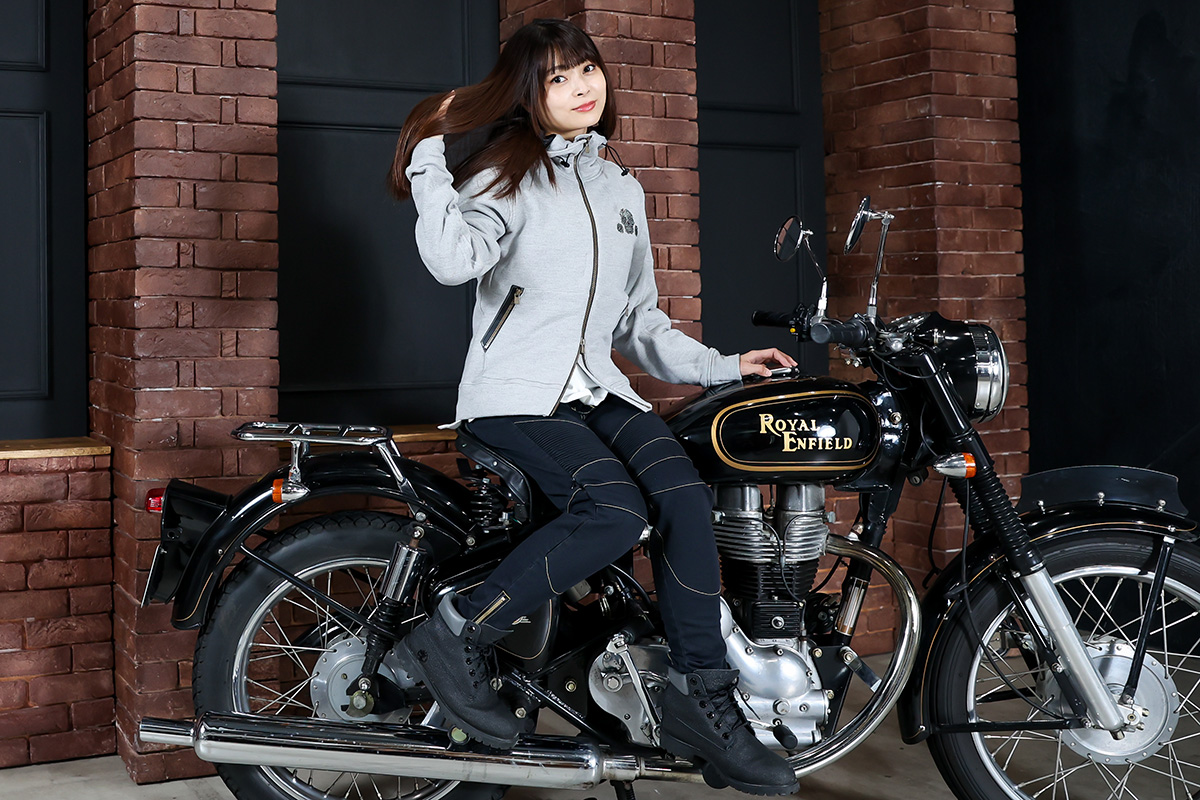 Six features of the product
Denim pants by Dark are a product that combines "functionality" and "design". With an emphasis on silhouette, the tapered silhouette with a narrowed hem. The shape is cut three-dimensionally so that even if a protector is inserted, it will not be noticed.
The bellows is processed to increase the range of motion of the legs and hips when riding. The waist is also loose around the hips. The fabric also has stretch properties, making it comfortable to wear. These points are useful for kick-starting.
Courtesy of INVISTA
CORDURA®︎ is a registered trademark of INVISTA for strong and durable fabrics. When a motorcyclist falls, the garment is exposed to severe friction with the asphalt. In this case, we have ensured its safety. A certain number of CORDURA®︎ fibers with excellent durability and abrasion resistance are incorporated into the fabric.
In addition to the durable fabric, the protector provides impact resistance. Protector can be inserted inside the knee area. Ensures safety while riding a motorcycle.
This time, the protector is Rough and Road's Air Through Protector. This protector has a good reputation for its breathability and light weight.
After sewing, the entire fabric is treated with a special water-repellent finish, which is possible even with cotton, to prevent water from seeping through the seams. The principle of this water repellent treatment is the same as the water repellent treatment for umbrellas, so you can prolong the effect by drying the fabric with a hair dryer or the like.
In addition, YKK water repellent zippers are used for the zippers. This reduces the possibility of flooding from zippers, which is common.
The pocket on the back, if you look closely, you can see a skull peeking out. When you open the pocket, you can see the full face of the skull as if to say "Found it! you can see the full face of the skull. The skull is embroidered with the Mexican skull used in the Dark brand logo.
Available in four different sizes, with or without protectors.
Choose from four sizes: S, M, L, and XL.
You can also choose whether you want the protector included or sold separately.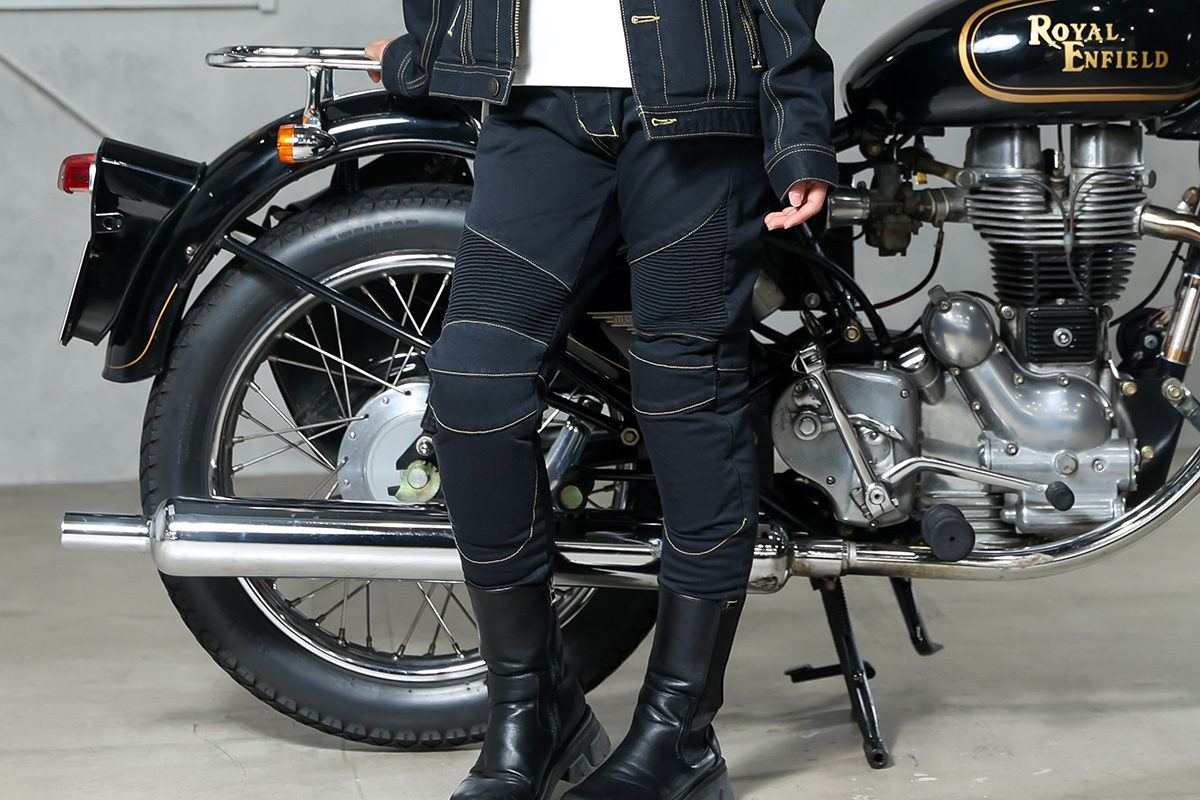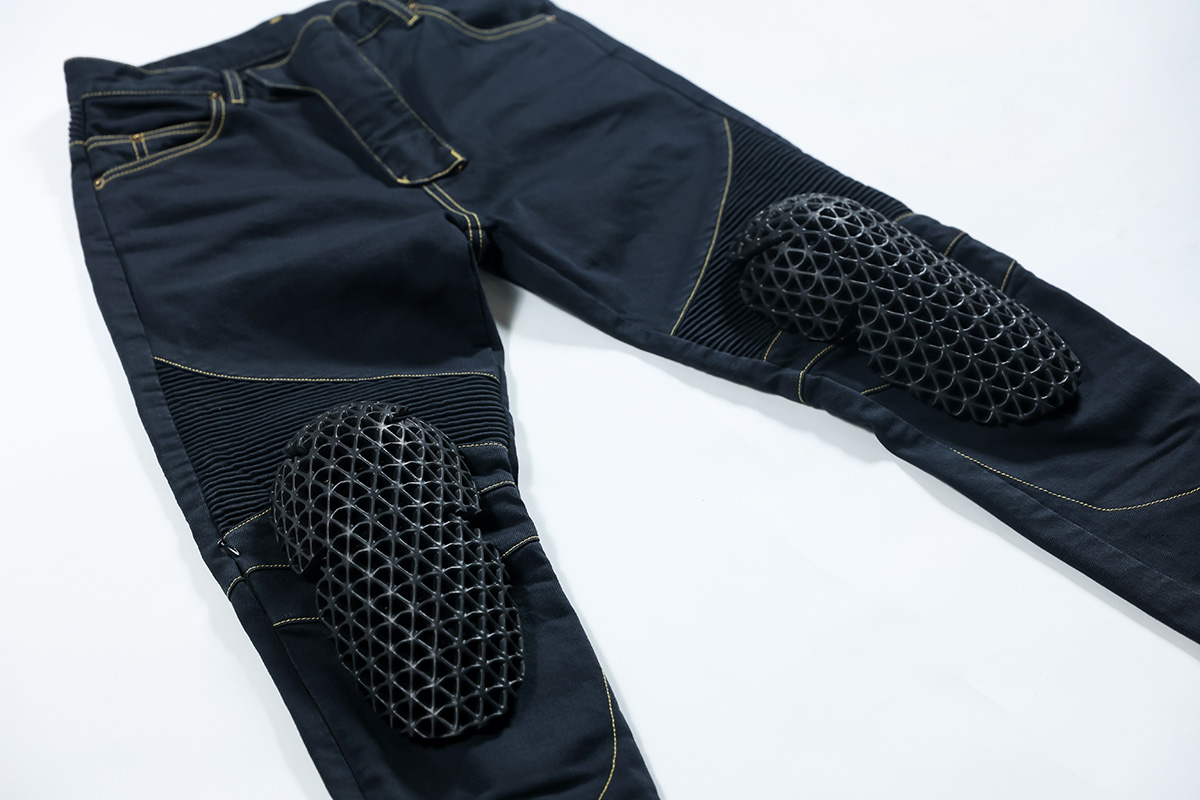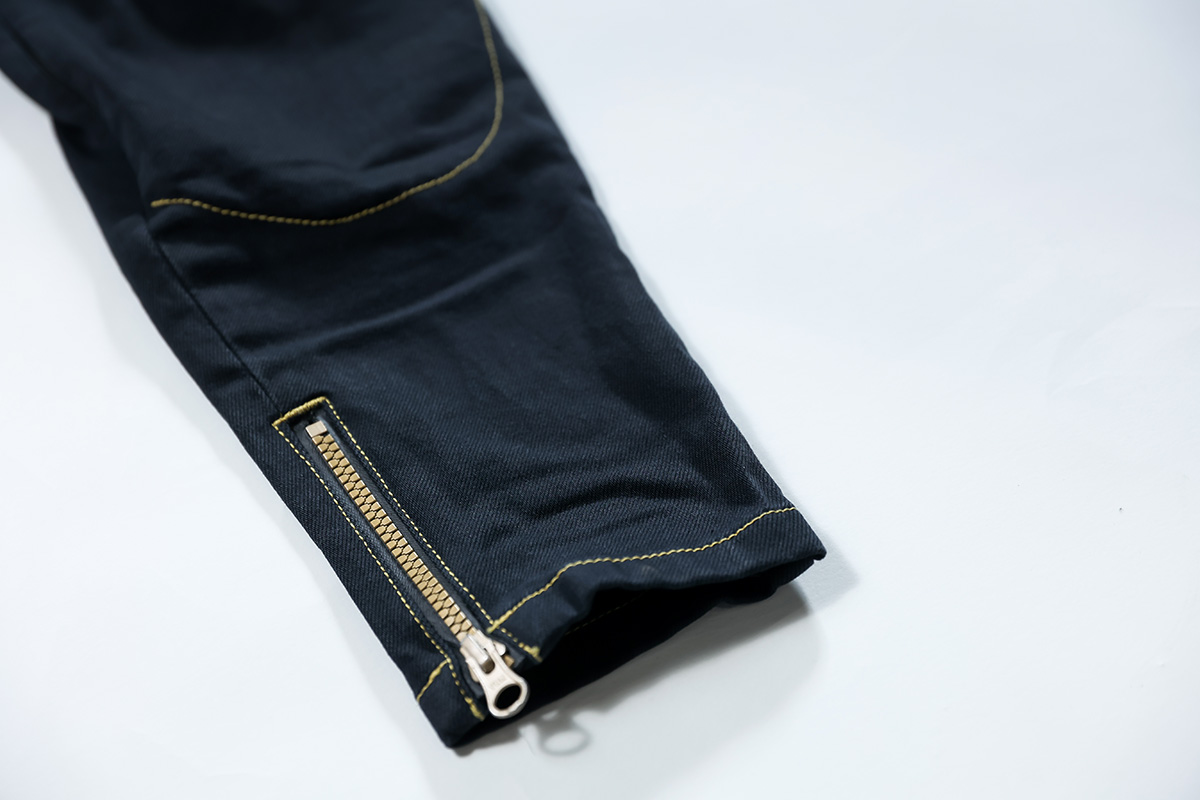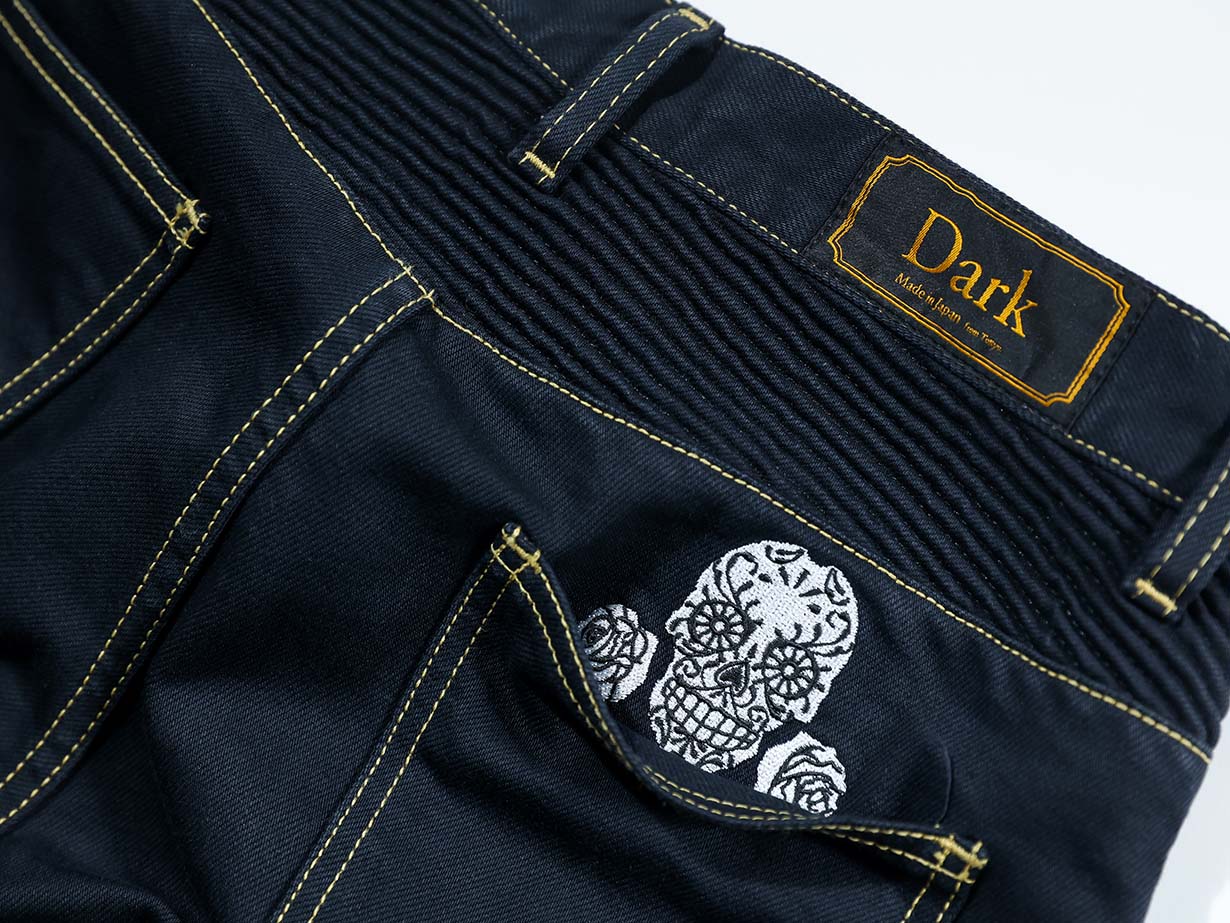 Setup is recommended with Dark's protector t-shirt.
Your motorcycle life, always in style, always safe!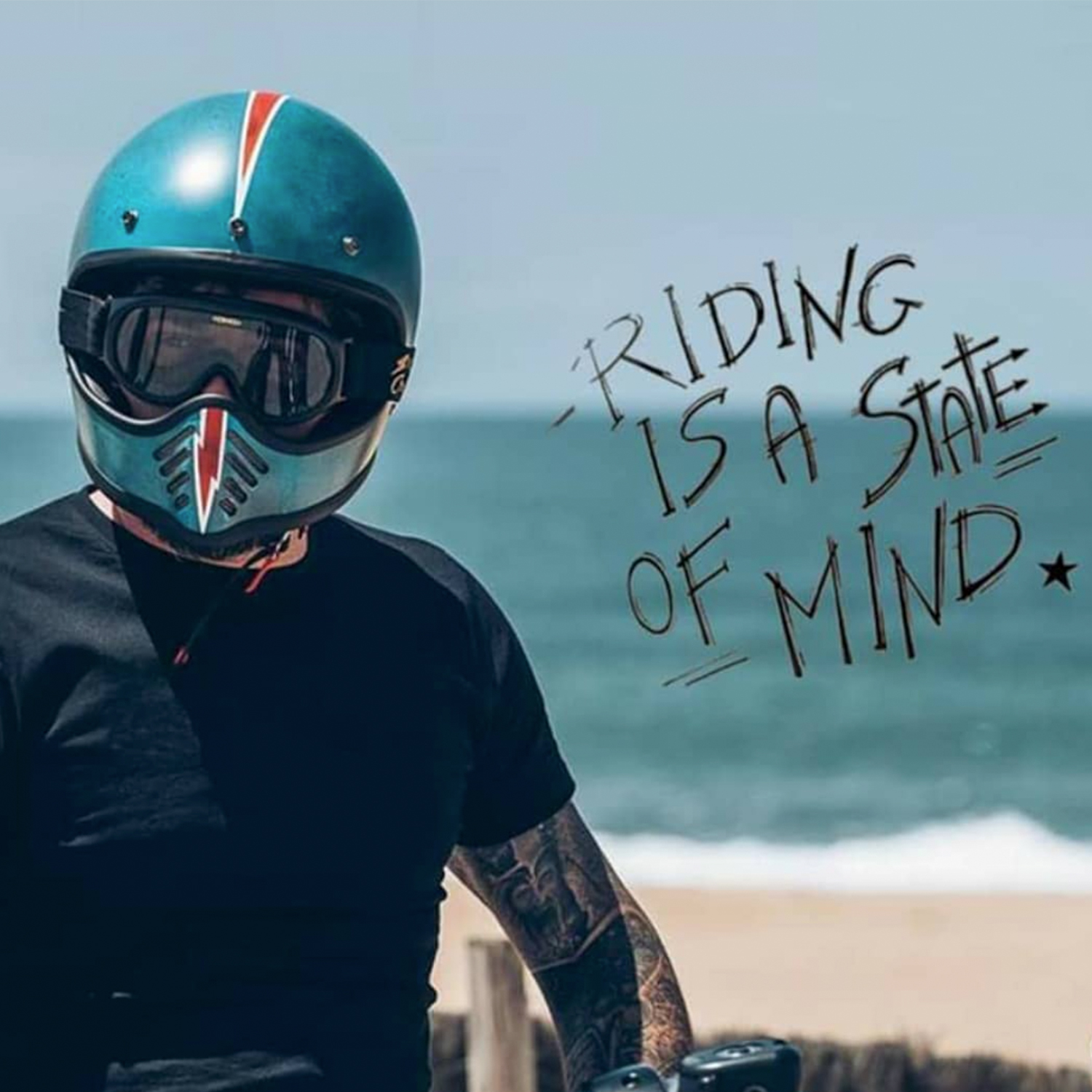 Providing design and safety for motorcycle life
CORDURA® Protector Women's Denim Pants
Products are here
To Product List