[Yami] Waterproof leather hood jacket Product introduction
Introducing "Water proof leather hooded jacket" from our original new brand "Yami" that produces everything in Made in Japan. This product has been decided to be commercialized on the crowdfunding site "Kibidango". https://kibidango.com/81
This product was planned a few years ago, but we still receive regular inquiries. After all, the features are "genuine leather and waterproof function" and "luxury". We will send you the details.
Creation concept
Trigger for creation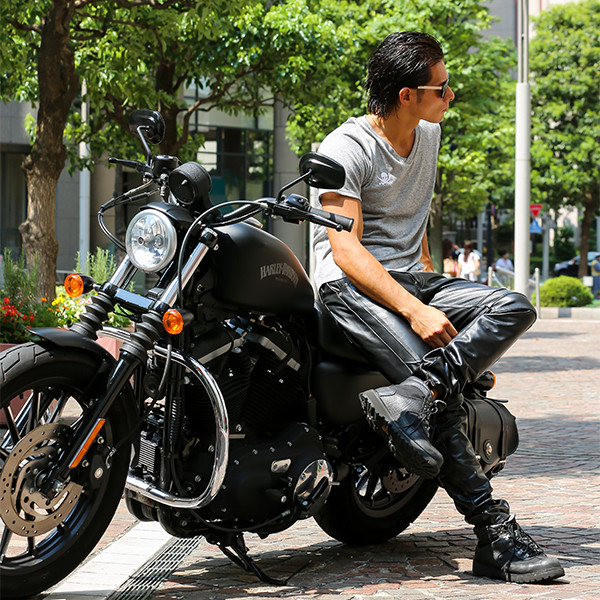 I have always loved motorcycles. Always bike when traveling from 16 years old. Even when I moved to Tokyo, it was always next to me. I liked the leather fashion that suits it. However, leather products are vulnerable to rain. Even so, I was forced to wear leather because I wanted to be fashionable, but it deteriorated quickly as a matter of course.
Concept1: Fashion x waterproof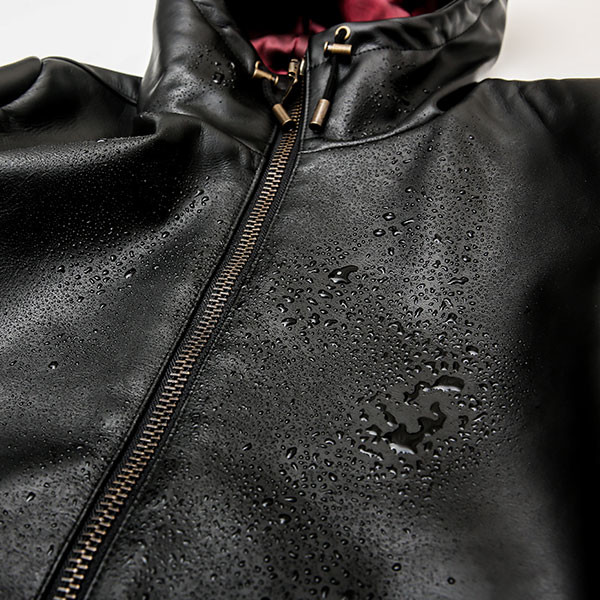 At the time, bikewear was specialized in functionality, but fashion wasn't flattering. (Currently, each long-established brand is becoming more fashion-oriented) On the other hand, designer brands and other fashionable and high-class items are limited in situations. It was not intended for use in hard environments.
The concept is to balance both.
Concept2: Luxury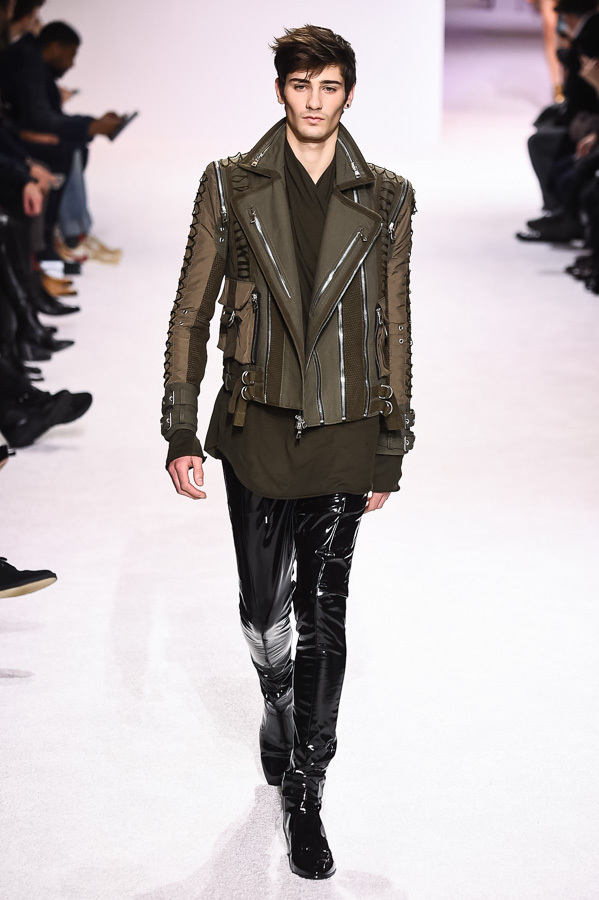 If it is leather, I wanted to create a certain atmosphere. For example, Chrome Hearts in the United States and Balman in the European brand.
About product details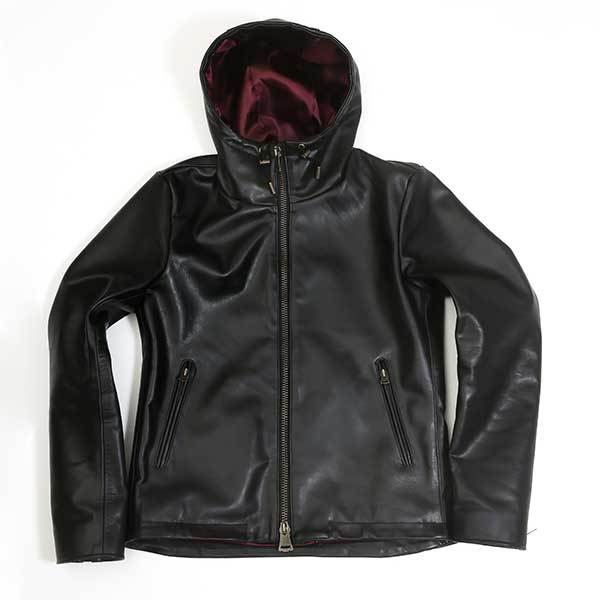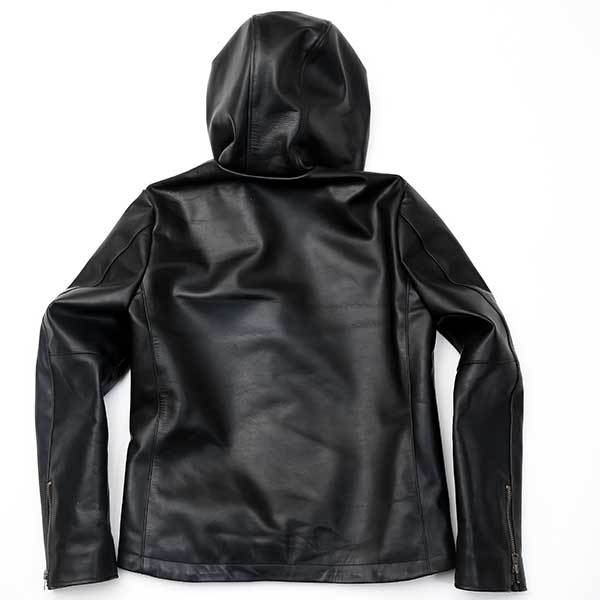 The placket is raised and the back length is slightly lowered so that it can be used in daily life.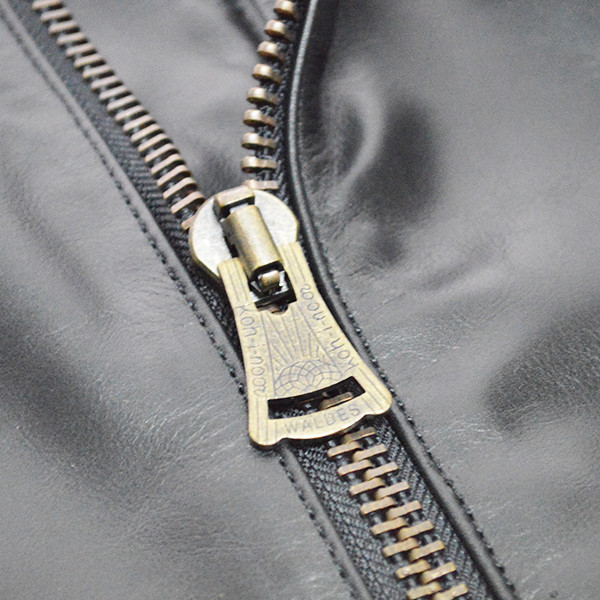 The zipper is the heavy 10th place of the brand called WORDES. The count is the thickness. The thickest type of zipper is used to create a heavy atmosphere.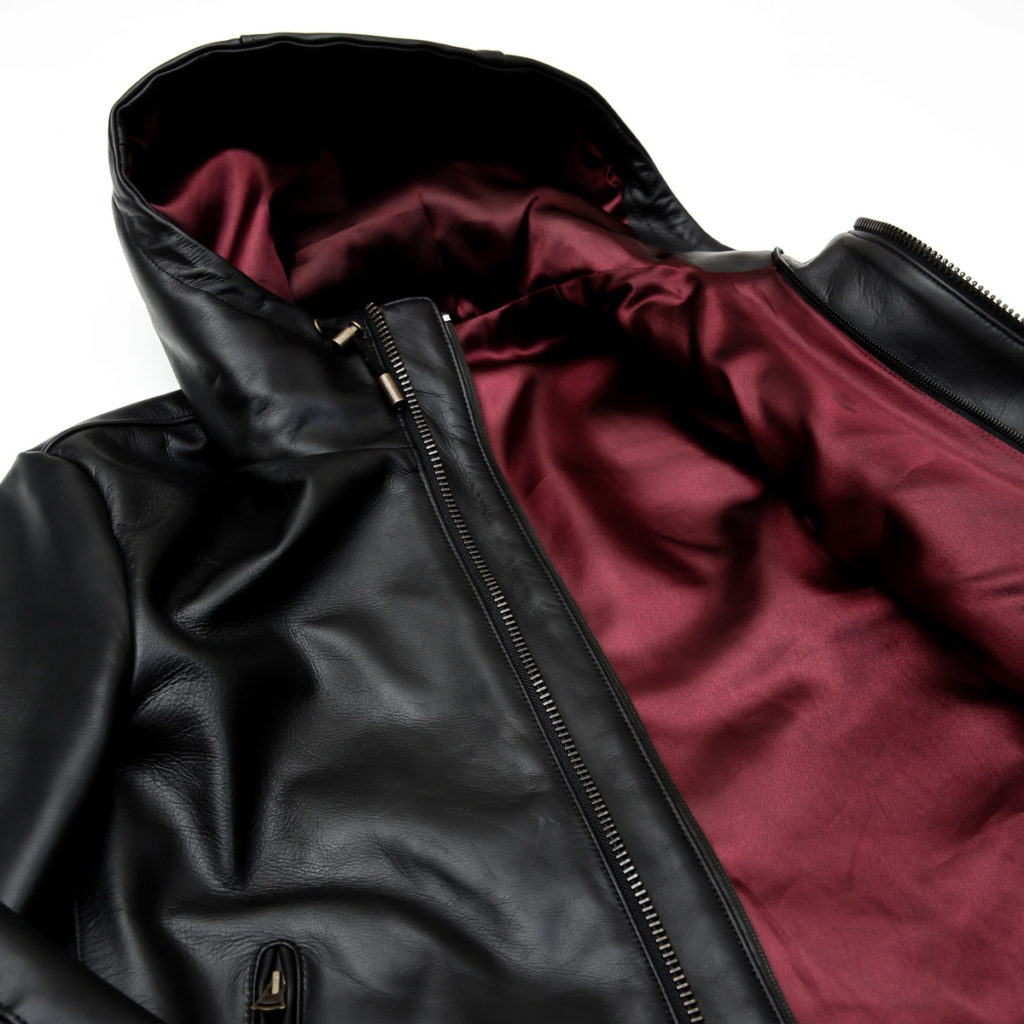 The lining is wine red. I made it as a black x red sashimi color to make it a beautiful atmosphere.
About the actual atmosphere
Inspired by high-end brands, it has a tight sizing, but has a silhouette that is easy to move. I made it so that there is no problem even in the rain or the situation of riding a motorcycle.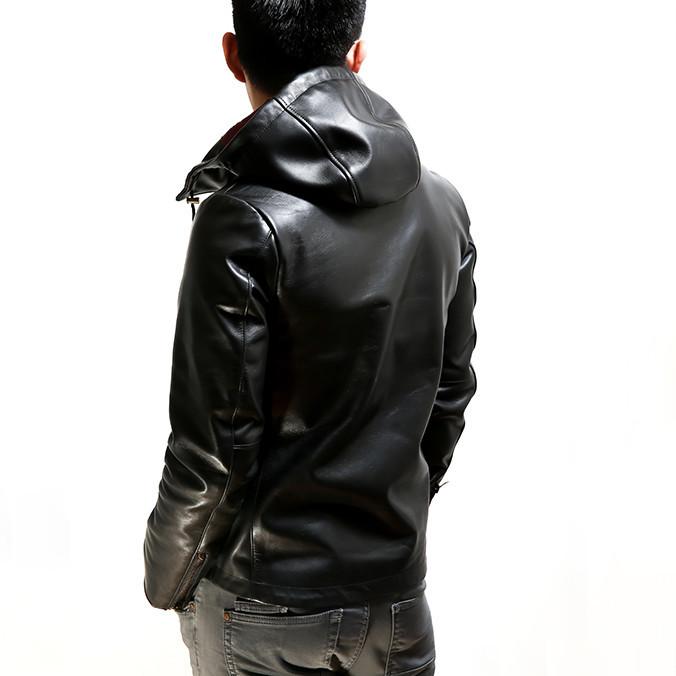 [Model wear size] Model height: 170cm Model body weight: 68kg Model wear size: M
About the material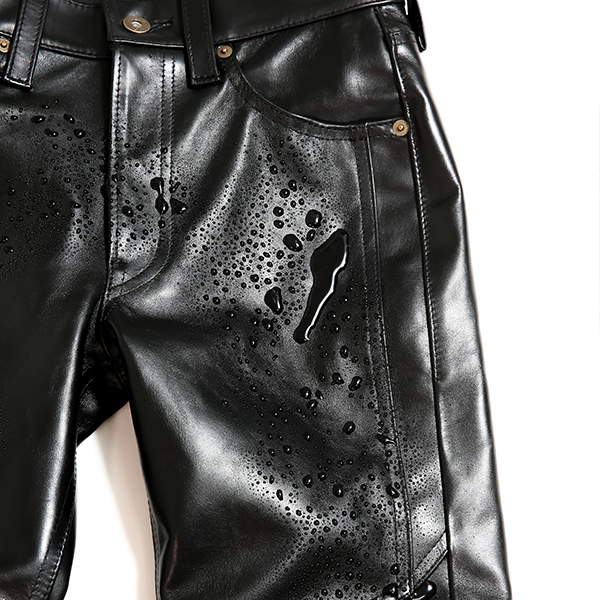 The material is strong "military spec" waterproof leather that can be wet all day long. Even the lining is waterproof because it is made by immersing it in a special liquid when dyeing. Therefore, it is an excellent functional leather that maintains waterproofness for a long period of time even if the texture comes out in a damaged place or over time.
The material is not problematic even if it gets wet in the water all day, we use waterproof leather of powerful military spec. In order to make it soaked in special liquids during dyeing, even the lining is waterproofed. For that reason, even if texture comes out due to injured place or aging, it will be a leather of superior functionality to maintain waterproof for a long time
Size Size
Below is the sizing. The table below is sizing.

For reference, it is a video by system.
◆ In the case of the "Nomal body" type Hight: 176cm Body weight: 65kg Wear size: M
◆ In the case of the "rugby man" type Hight: 172cm Body weight: 71kg Wear size: M
If you want to wear it loosely, we recommend one size up.
Production / shipping
こちらの商品は受注生産となっております。商品を購入いただいた後に制作を開始、「1ヶ月〜1ヶ月半」を目安にてお届けをいたします。海外お住まいの方はそこから+1ヶ月かかる想定をしておいてくださいませ。詳しくはこちらのブログをご参照ください。
About purchase
For purchasers, please visit the product page below. We will inform you of the details and delivery time by e-mail later.
If you have any other concerns, feel free to contact us from the following. Thank you!
[blogcard url="http://dark-biker.com/contact-us/"]