[Yami] Waterproof leather slim pants Product introduction
Introducing "Water proof leather pants" from our original brand "Yami" that is particular about Made in Japan.
It will be a product commercialized by this crowdfunding.
https://kibidango.com/132
[Concept]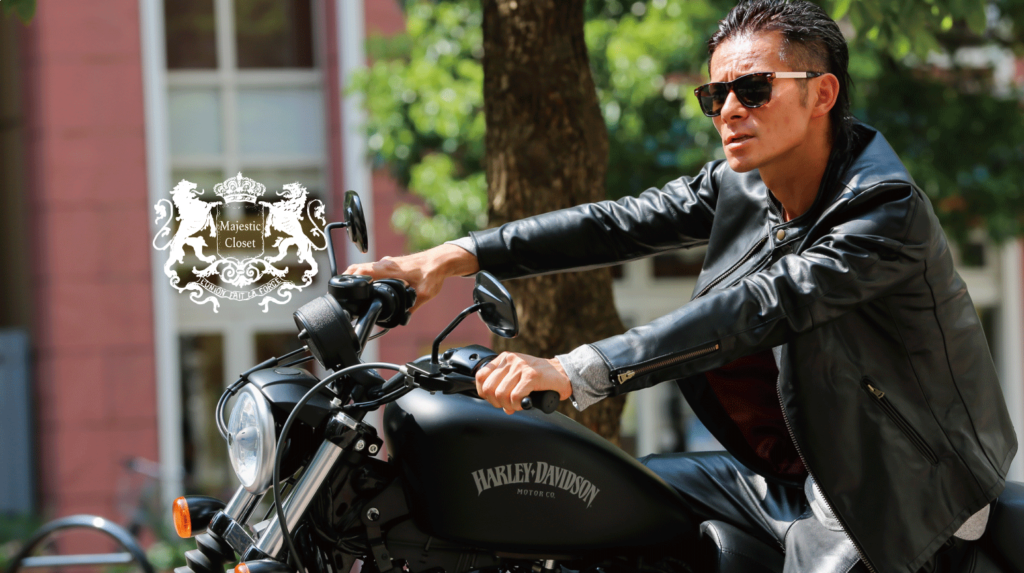 I have always loved motorcycles. Always bike when traveling from 16 years old. Even when I moved to Tokyo, it was always next to me. I liked the leather fashion that suits it. However, leather products are vulnerable to rain. Even so, I was forced to wear leather because I wanted to be fashionable, but it deteriorated quickly as a matter of course.
Concept1: Waterproof and durable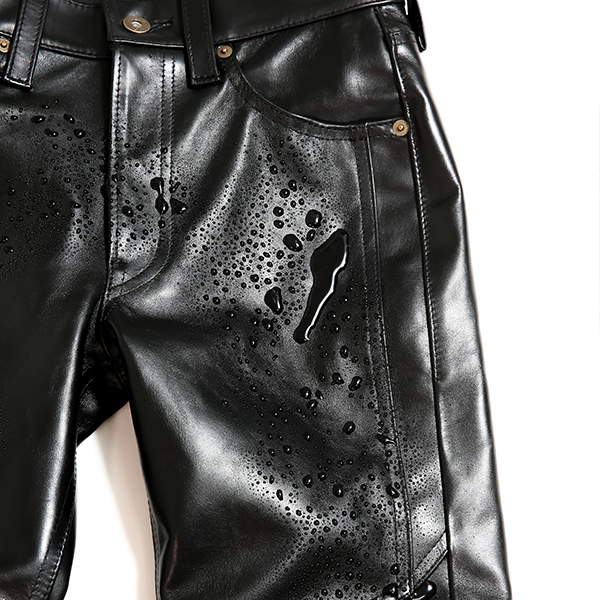 At the time, bikewear was specialized in functionality, but fashion wasn't flattering. (Currently, each long-established brand is becoming more fashion-oriented) On the other hand, designer brands and other fashionable and high-class items are limited in situations. It was not intended for use in hard environments.
The concept is to balance both.
The fabric is a newly developed "fully waterproof fabric" that does not allow water to penetrate even if it is hit by rain for 8 hours. All production processes are made in Japan, and we are particular about high quality.
Concept2: Luxury and fashionable

Based on the concept of "in pursuit of functionality, it is meaningless unless it is fashionable", we are particular about the tight tapered silhouette. Finished in slim, high-end leather pants. It is a product that creates a beautiful atmosphere while being dark.
Detail Detail
Due to the characteristics of motorcycle pants, there are many loose silhouettes. However, this product was created with the policy of aiming for a beautiful silhouette.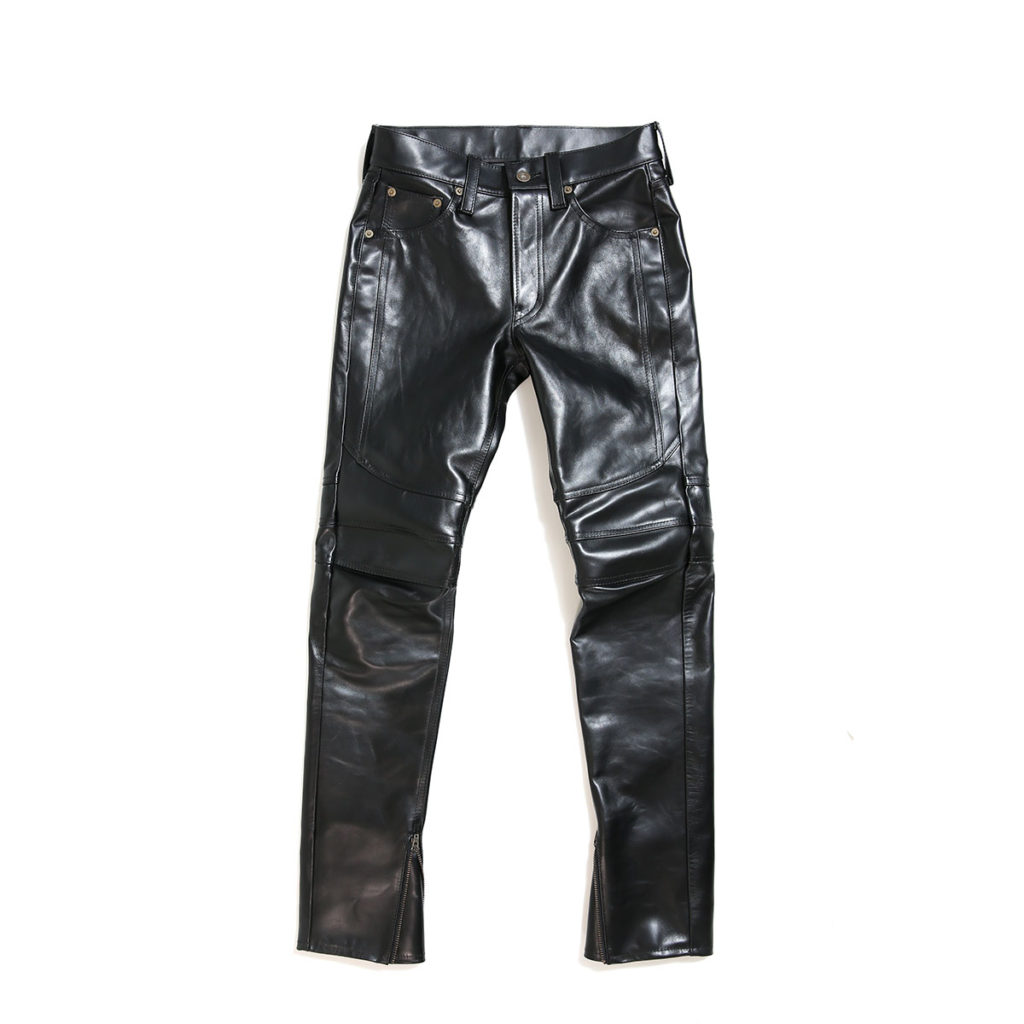 Below the knees is a narrowed skinny silhouette. It has a very beautiful silhouette.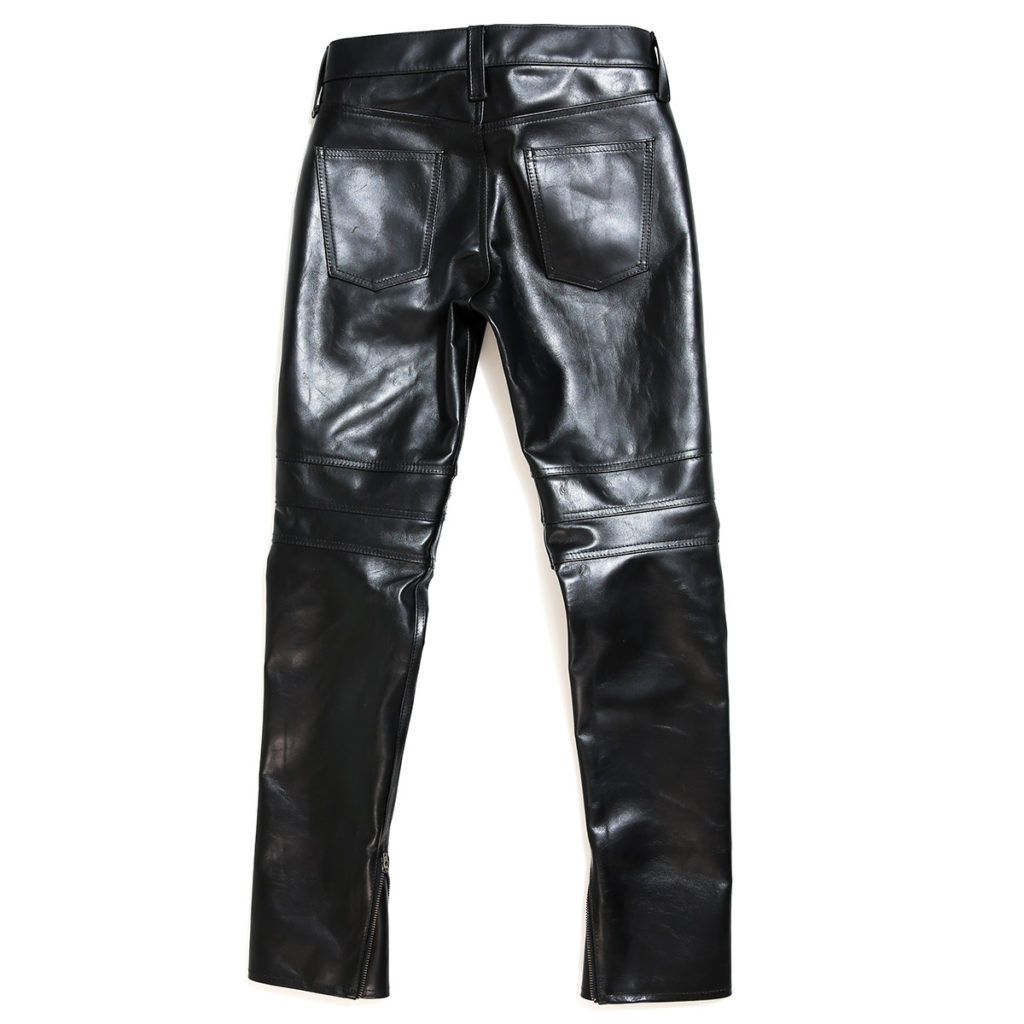 Functionality
1: Waterproof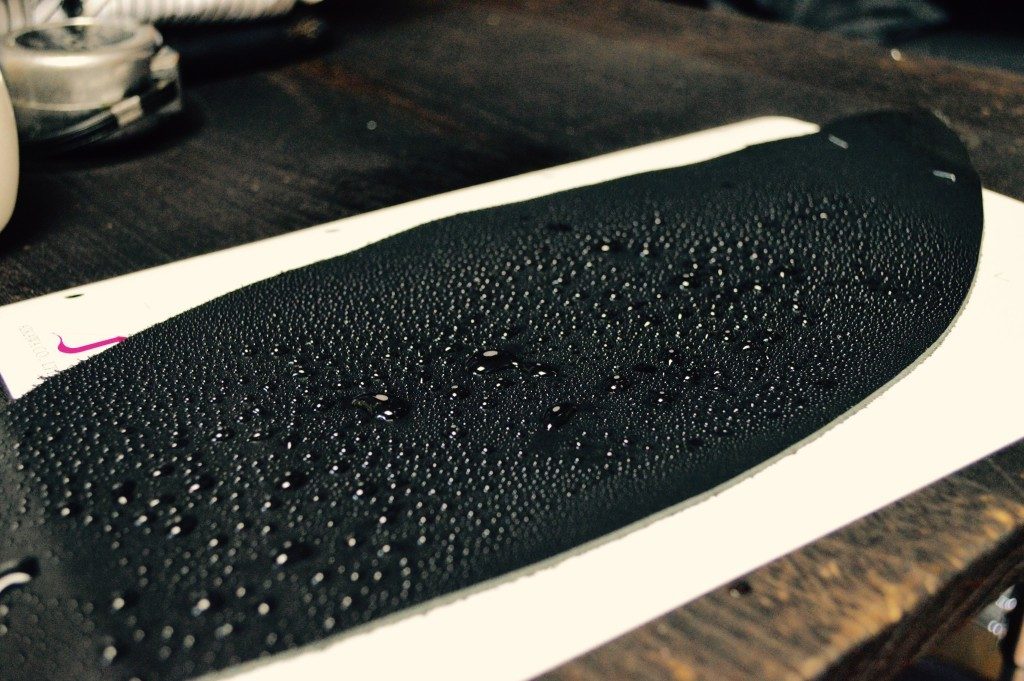 The biggest difficulty for bikers is sudden rain. I think there are many people who bring their kappa and change their clothes when it rains. However, as before, it uses strong waterproof leather with the highest level of military specifications (standard used for military purposes).
For example, even with squall, there is no problem if the bike is sailing for about an hour.

2: Three-dimensional cutting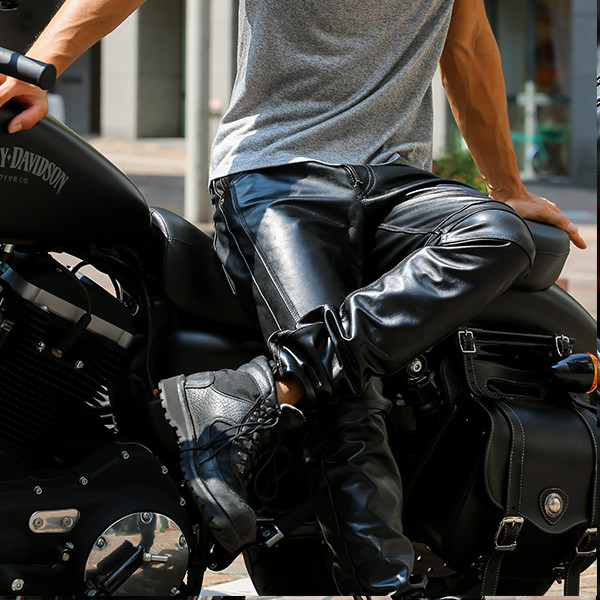 The material normally used for skinny is stretch fabric. Currently, many pants fabrics are stretched. If the material has poor elasticity, only those that are difficult to move will be completed.
One of the improvements is "three-dimensional cutting". This time, we organized it into a "skinny style" sizing that makes it easy to move.
This brand is of course made in Japan. Many famous brands of denim are produced in Japan, but the craftsmanship of the patterners held by Japan is excellent in the world.
Style change with zipper
With this item, you can enjoy the slim style of boots-in.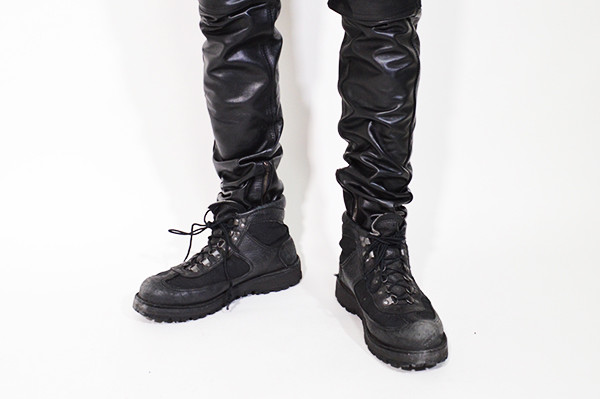 But of course, when it comes to "skinny," you can't do anything other than boot-in. The problem with motorcycles is "sudden rain". If it is boot-in, water will be transmitted to the inside of the shoes when it rains.
Therefore, a zipper is worn on the hem like the sleeve of a leather jacket.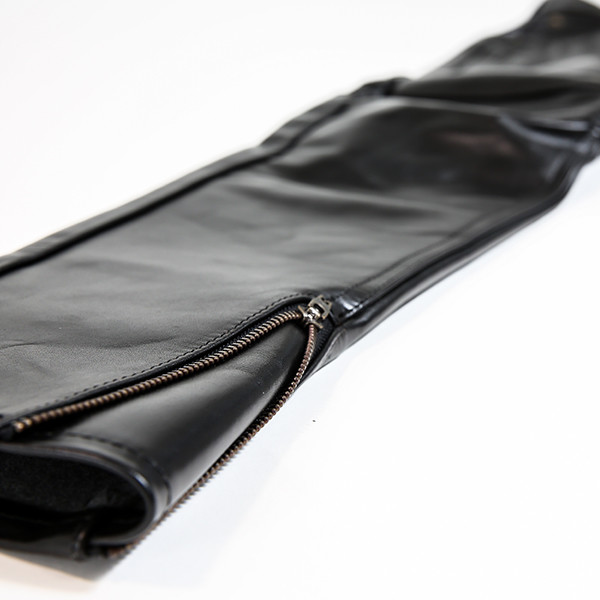 You can put it on your boots by opening the zipper. Usually, the silhouette is emphasized, and when it rains, the functionality is emphasized. You don't have to wear a kappa.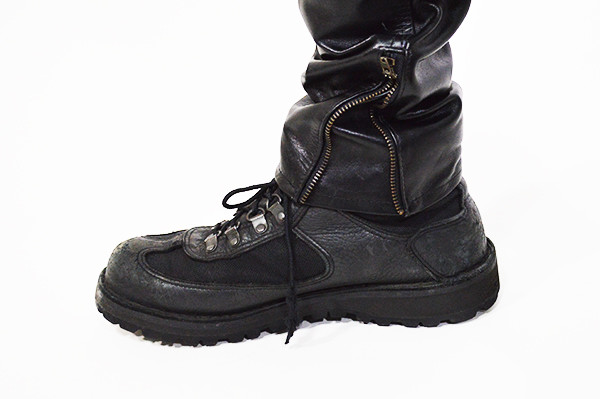 Image
Slim silhouette. It looks great on a motorcycle.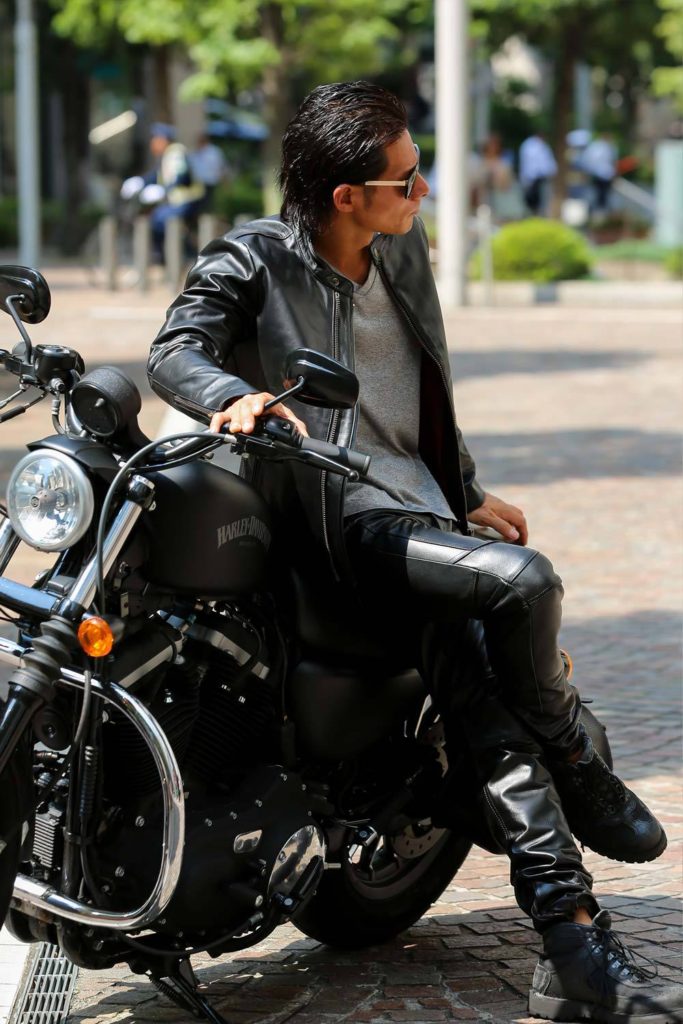 Size Size
Below is the sizing.

For reference, it is a video by system.
◆ In the case of the "Nomal body" type Hight: 176cm Body weight: 65kg Wear size: M
◆ In the case of the "rugby man" type Hight: 172cm Body weight: 71kg Wear size: M
The latter Lagerman system is quite tight when it is M. If you weigh about 70 kg, we recommend that you measure it once before purchasing.
If you want to wear a thick inner, you may want to make it one size larger.
Production / shipment
This item is made to order. Production will start after you purchase the product, and we will deliver it within "1 month to 1 and a half months" as a guide. If you live overseas, please assume that it will take +1 month from there. Please refer to this blog for details.
About purchase
For purchasers, please visit the product page below. We will inform you of the details and delivery time by e-mail later.
If you have any questions, please feel free to contact us from the following. Thank you for your cooperation.
[blogcard url="http://dark-biker.com/contact-us/"]